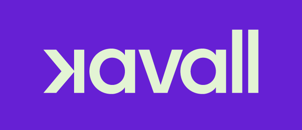 English at the bottom:

Oletko aktiivinen ja nautit vauhdikkaasta työstä? Haluatko työskennellä nopeasti kasvavassa jännittävässä yrityksessä, jossa on mainiot mahdollisuudet kasvaa yrityksen mukana? Lue lisää alla, äläkä epäröi hakea meille töihin!

Tietoja Kavallista

Olemme Kavall ja toimitamme tuoreita elintarvikkeita asiakkaillemme 10 minuutissa. Vaikka 10 minuutin toimitus kuulostaa käsittämättömältä, uskomme, että näin sen pitäisi olla – annamme asiakkaalle mitä hän haluaa, silloin kun hän sitä haluaa. Tarjoamalla korkealaatuisia elintarvikkeita rakastetuilta tuottajilta, muutamme omien myymälöidemme kautta päivittäistavarakauppaa yksi kerrallaan.

Kavallin keräilijänä keräät ja pakkaat asiakkaidemme tilauksia. Olet erittäin tärkeä osa yritystämme – varmistat, että asiakkaamme saavat juuri sen mitä haluavat!Tehtävä on osa-aikainen, ja sovimme yhdessä, kuinka paljon työskentelet viikossa.

Mitä Sinun tehtäväsi mm. sisältää

Vastaat asiakkaiden tilauksista niin, että oikeat ja laadukkaat elintarvikkeet kerätään asetetussa ajassa lähettitiimiämme varten
Autat tuotteiden vastaanottamisessa ja varastoinnissa
Autat lähettitiimiämme tarvittaessa, hyppäämällä sähköpyörän päälle ja toimittamalla tilauksia


Mitä vaadimme Sinulta

On eduksi, jos sinulla on kokemusta vastaavasta työstä, esimerkiksi vähittäiskauppa-, varasto- tai elintarvikealalta
Olet käytännöllinen ja osaat kiinnittää huomiota yksityiskohtiin
Sinulla on hyvät kommunikointitaidot sekä suomeksi että englanniksi
Keitä olemme…
Kavall perustettiin maaliskuussa 2021, ja missiomme on mullistaa ala, joka ei ole muuttunut lainkaan vuosikymmeniin. Toimittamalla ruokaostokset 10 minuutissa, tarjoamme ihmisille mahdollisuuden elää täysin omien ehtojensa mukaisesti.Uskomme monimuotoisuuteen ja olemme sitoutuneet luomaan osallistavan työympäristön työntekijöillemme.

English:
We are Kavall & we give you fresh groceries on-demand. Delivering groceries in 10 minutes was up until recently unimaginable, but we believe that is how it should be, giving you what you want when you need it. By offering food of the highest quality from the producers you love, we transform the grocery industry through our own local stores, one at a time.
We are looking for a Picker that will be a part of the team in our team in Stockholm, packing orders and making sure that it's a nice and clean environment to work in. As a Picker you are an extremely important part of the company - you are the one making sure that our customers orders are accurate and fresh!
What you will do (but not exclusively).. 
Responsibility for the accuracy in both item-level as freshness of pick and packing the orders sent to our customers
Managing inbounds and inventory controlling of the store
Not scared to jump on a bike if the rider team needs it
Requirements
Previous experience in similar environment such as Retail/Warehouse/Groceries 
Hands-on mentality and detailed oriented
A fast-paced environment does not detract from your quality of work
Good communication skills in both Finish and English 
Who we are..
Kavall was founded in March 2021 and we're on a mission to disrupt an industry that hasn't changed for the last decades. By delivering your groceries in 10 minutes we're giving people the chance to live life on their terms.
We celebrate diversity and are committed to creating an inclusive environment for all employees. 
About Kavall
Launched in March 2021, Kavall offers you your everyday groceries - in 10 minutes - just as it should be!
We believe in making life more on your terms and by offering a big variety in a few clicks, delivered in 10 minutes, we give you more time to spend in anyway you would rather be spending it!
Join Kavall and the ride of your life!
Already working at Kavall?
Let's recruit together and find your next colleague.